DJ Mattias Nyström English synopsis.
My name is Mattias Nyström and I've been a professional DJ since the early 80's. I work mainly in and around Stockholm, using my own sound and lighting systems, or any systems available on the premises, or as specified and preferred by the customer.
· Company parties and promotions
· Weddings
· Birthday celebrations
· Festivals
· Et cetera
I play anything from country and folk music to techno.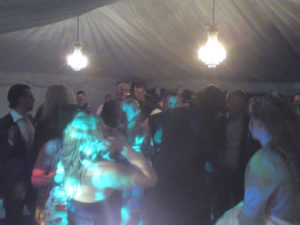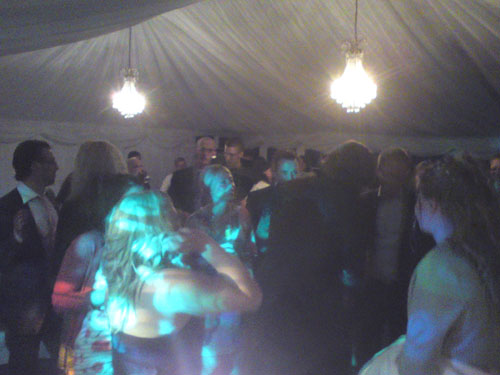 My music collection includes, among others:
* Disco and Soul
* Rock and Pop
* Latin and Salsa
* Folk music, Country and Swedish hitlist music
* House, HipHop and Techno
I am satisfied when the customer is satisfied!
Unfortunately, many DJ's believe that their audience is inherently wrong! The DJ may often prefer his personal favorites to the preferences of the audience. Because this particular DJ has all the newest and the best tracks. Or so he thinks…
I enjoy entertaining the crowd. Whether playing my personal favorites like soul, disco and house, or country, folk, rock n'roll, hiphop… A crowded dance floor is always fun. Whatever type of music I may be playing.
DJ Mattias Nyström – Responsibility is important!
When you're hosting a party, whether you are giving your daughters hand, or your own, in marriage or whether you are arranging a company event, there are many factors that need to function smoothly. This is why an important part of the service that I provide is that the customer can rest assured that the entire responsibilty of music and entertainment is in good hands. My goal is that once you have entrusted me with the responsibility of hosting a festivity, according to your specifications, you won't have to give it another thought…until the music starts. And you will be able to feel safe in the assumption that anything that involves dancing will be fully functional.  DJ Mattias Nyström
Feel free to contact me if you have further questions or if you want to make a reservation. You'll find my contact info here
If you want to rent sound and light systems, our rental is HERE